No frills, break-fix maintenance contracts for Cisco hardware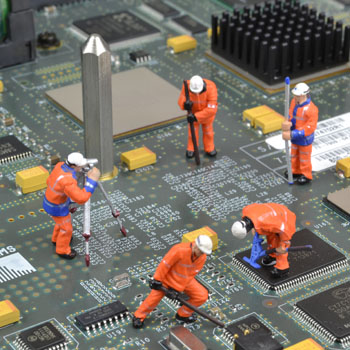 Maintenance contracts for Cisco hardware that means if your hardware becomes faulty, we'll replace it. Simple.
Why would I need a no frills, break-fix contract?

If Cisco equipment is important to your business
You have your own engineers and don't need deep technical support (TAC)
If you need a simple, no frills, next business day hardware replacement service that will get a part to you between 9am – 5pm
You have lots of end of life equipment that's important to your business but unsupported
To save money on your existing support contracts
To give you real peace of mind

What do you need to know?

When you sign up with Go Maintain we'll ask for these details about the equipment you want to cover:
Where it's located
Your contact name and telephone number
The Cisco product code and serial number of the item you want to cover
Any modules or cards that are installed including serial numbers

What length is the contract?

The contracts are for a minimum 12 months.

Are the WIC cards or modules etc. installed in the product covered by the contract?

Yes, as long as the serial numbers are on the contract.

How does it work?

If you find a fault with any contracted hardware, give us a call and we'll decide if the problem is a hardware, configuration or IOS software issue. If the hardware is at fault, a replacement will be sent next business day – provided you've let us know by 2pm. All you have to do is return the faulty hardware to us.

What Cisco products will Go Maintain's no frills, break-fix contract cover?

Any Cisco hardware, regardless of age and any model, as long as it's working at the start of the contract.

What happens when a hardware failure is identified?

Just follow these 5 simple steps:



Call Go Maintain Ltd (24 hours a day) – tell us your company name and contract number, together with the product and serial number of the faulty part.
We'll give you a Fault Ref Number (FRN).
An engineer will call you back to check it's not a software or IOS issue that we can fix remotely.
A replacement will be sent out to you referencing the FRN number.
Then, just return the part to us, referencing the FRN number within 10 working days of getting your replacement.

If I know the part is faulty why go through the troubleshooting process?

When you tell us about a fault, our support engineer will troubleshoot the issue to identify the faulty part and check it's not part of a larger problem. Even though it might seem quicker and easier to just send a part, if it arrives and still doesn't solve your problem it will mean more downtime for you.

Will my replacement parts be new?

Where possible your replacement part will be new. If not, it will be fully refurbished to our own 'as new' standard. All replacement parts will be automatically logged under the same no frills, break-fix contract until the contract is due for renewal.

How can I get a quote?

Simply make a list of the parts you want covered (including any modules installed) and then just give us a call on +44 (0)1279 408777 or email sales@gomaintain.com.